RC4WD Extreme Duty XVD Axles for Axial Wraith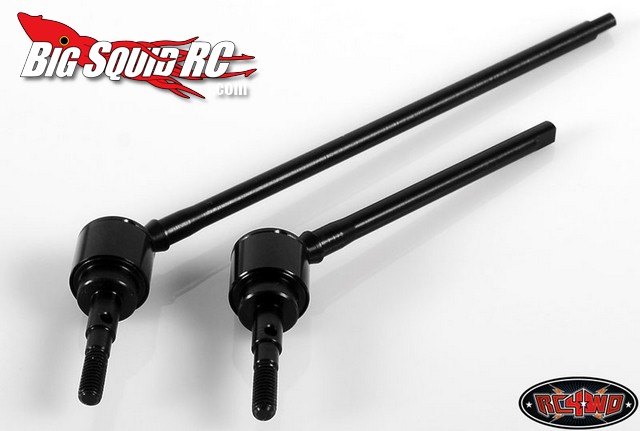 Need to beef up that drivetrain of your Axial Wraith? The crew over at RC4WD have just announced some new Extreme Duty XVD Axles that can take some serious punishment. Now you can get in a tight spot, pound the throttle and make it through without hearing that dreaded "Snap".
* CNC Machined Super Hardened Steel
* Heat treated
* All New Design
* Easy Installation
* 50° Steering Angle (Stock was 32°)
* Designed to fit Axial Wraith Front Axles
* Included- 1x Left and 1X Right RC4WD Extreme Duty XVD Axle
* Part #Z-S0832
Street price is $79 for the set and you can get more information by hitting up the RC4WD Website.
Looking for more RC4WD news? HERE is the link you want.