RC4WD…. EXTRME DETAIL Dash Kit!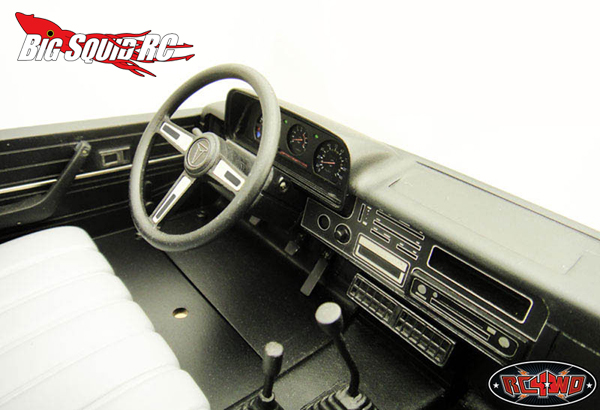 I don't know about you guys but one of my favorite scale rigs are of the Tamiya Hilux/Bruiser and the RC4WD Trail Finder 2 platforms. So many times I find myself on the fence about most scale interiors that it drivers me bananas! Ask around, I have been working on a one off interior for over a year(but who is counting). So if you look at this from a practical standpoint spending, over a Benji on an extremely detailed dash may not sound so nuts… This kit comes with everything on the dash perfectly molded, fully decaled and has amazingly tiny metal dash trim to boot. So unless you have a serious cad program and a super amazing Laser to cut these micro sized panels you had better get one of these ordered up pronto!
In the kit you will find:
1x Central Console
1x Base
1x Steering Wheel
2x Gear Levers
1x Hand Brake Lever
1x Metal Panel
1x Dashboard Decal Sheet
1x Steering Wheel Base
1x M3 x 12mm Self Tapping Screw (Silver)
4x M2 x 10mm SHCS (Black)
4x M2 x 6mm Self Tapping Screw (Silver)
4x M2 Nut (Silver)
For other amazing RC4WD doo dad's on Big Squid … CLICK HERE
To head on over the RC4WD try this Hittin This!