RC4WD Interco Super Swamper 40 Series 3.8″ TSL/Bogger Scale Tires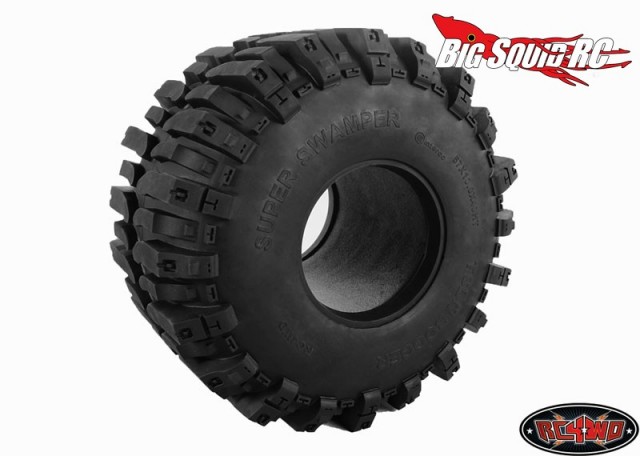 Do you have a big project that requires HUGE tires? If so the guys over at RC4WD have something you'll be interested in. You see their new Interco Super Swamper 40 Series 3.8″ scale tires are big, really big. How big? Well they are said to be the tallest 40 series tires on the market at 9.68″ tall. To put that in perspective, that is more than twice as tall as a short course truck tire.
* Outer Diameter: 9.68″
* Width: 5.9″
* Inner Diameter: 3.81″
* Advanced X3 Soft & Sticky Compound
* 40-45 rubber hardness
* Sidewall not reinforced
* Tire weight: 41.9oz each
* Come as pair with foam included
The part number for the RC4WD uber-big Super Swampers is #Z-T0109 and you can expect a street price of $79. Hit up THIS LINK for more information.
Friday gets everyone smiling around the BSRC offices. Why not try out a BSRC Mystery Link?