RC4WD Mickey Thompson 1.9 Baja MTZ 4.6″ Scale Tires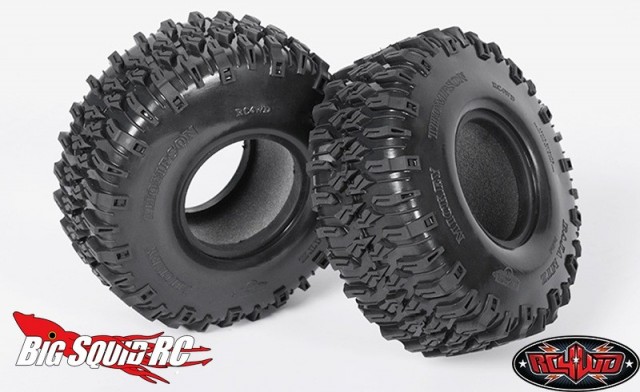 Always upping their game in scale realism, RC4WD has announced some very cool looking Mickey Thompson 1.9 Baja MTZ 4.6″ tires. These licensed tires really have the authentic scale looks you are after and are molded in RC4WD's X2 SS Compound for plenty of traction while out on the trail.
* Weight: 2.32oz
* Fits on 1.9″ wheels
* Width: 1.85″
* Outer Diameter: 4.6″
The part number is Z-T0123, street pricing is $29 per pair, and they are available right now. Get all the details at This Link over on the RC4WD website.
Happy Friday to you, why not Click Here for a BSRC Mystery Link?