RC4WD Predator Tracks Fitting Kits for the Vaterra Twin Hammers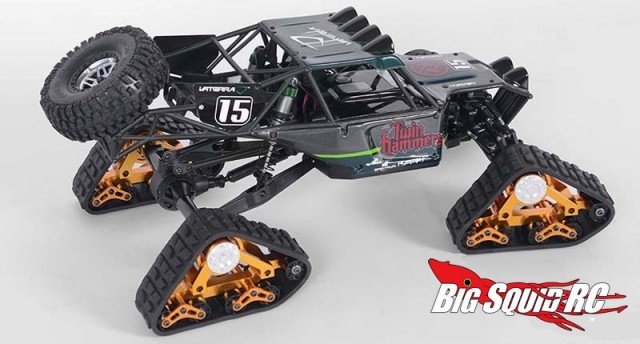 It might be a hard pill to swallow, but snow is right around the corner. What better way to bash this winter than with a set of RC4WD Predator Tracks?
The RC4WD crew now has Predator mounting kits for the Vaterra Twin Hammers. These are made from aluminum, anodized in black, and make it easy to mount Predator Tracks to your Vaterra.
The part number for the front mounting kit is #Z-S1252, it is priced at $29, and Here Is The Link for full details over on RC4WD's website.
The rear set is part number #Z-S1254, has a price of $69, and you can Click Here for more details.
Click Here for yet another TGIF Mystery Link.