RC4WD Predator Tracks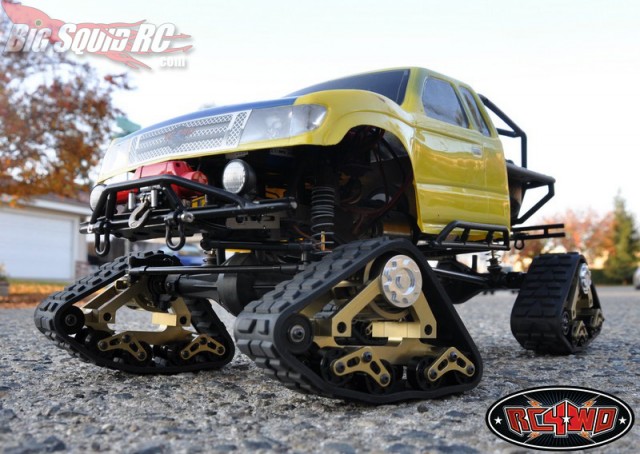 Falling under the 'YES PLEASE WHERE DO WE TRADE IN OUR SOUL' category, we just got the press release from RC4WD for their new Predator Tracks. I'm going to state right now this may be one of their most beautiful products yet. They are designed for serious traction all terrain action in sand, snow and probably anything else you can throw in front of them.
They are made from machined billet aluminum with a full bearing setup, and have adjustable track tension for the rubber tracks. They were designed by RC4WD UK and manufactured by RC4WD. You get two sets of tracks for $119! They have kits so you can add them to your Axial SCX-10 or AX-10!
Check out more pictures and a video of these things in action after the break…

Visit RC4WD for more info!