RC4WD Raceline Monster 1.9″ Black Beadlock Wheels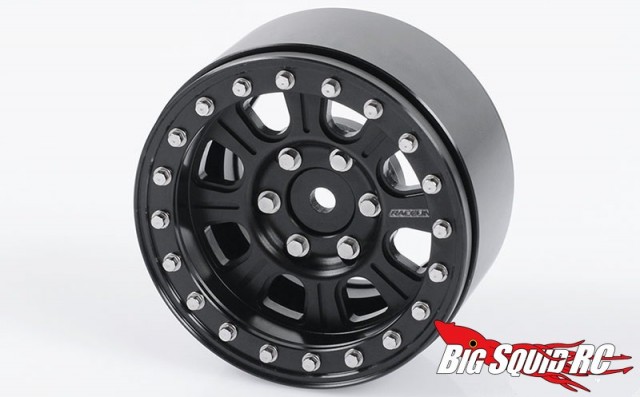 Need some extra bling for that 1.9 scaler of yours? These black RC4WD Raceline Monster Beadlock Wheels can help give your truck the look you are after. These are CNC machined from billet aluminum then anodized in black for that tough off-road look.
* Officially licensed and highly detailed
* Fit on standard 12mm hexes
* Scale hex head bolts for realistic look
* OD- 1.9″
* Width- 1.08″
* Weight- 2.4oz each
The part number for the new Racelines is #Z-W0185, they are priced at $99 for a set of four, and they are available right now. Get full details by clicking Right Here to head over to the official RC4WD website.
Happy Friday to everyone out in rc land, why not click a Big Squid RC TGIF Mystery Link???