RC4WD TRAILFINDER 2 LWB 1980 TOYOTA LAND CRUISER FJ55 LEXAN BODY SET
The RC4WD Trailfinder 2 LWB kit with the 1980 Toyota Land Cruiser FJ55 Lexan body has had some mixed reviews. RC4WD is known for scale hard bodies, so naturally people were taken back when they found out that the new FJ55 body was lexan. We were just as surprised when the rig arrived at the Big Squid RC office but still very interested in seeing how it would all go together. The RC4WD TF2 chassis has already proved itself to be a great platform for scale rigs. So going into this build I already knew that part of the rig was good to go, it was the body that had me thinking.
Specifications:
Polycarbonate Lexan Material
Transparent Main Body
Plastic Injection Molded Parts
Chrome Plated Body Parts
LED Lighting Compatible
Amazing Details
Highly Detailed Decal Sheet
Direct Fit for Trail Finder 2 LWB
Wheelbase: 12.36in / 313mm
Length: 20.7in / 526mm
Width: 8.93in / 227mm
Height: 5.90in / 150mm
Body Weight: 10.5oz / 300g
Interior Weight: 4.58oz / 130g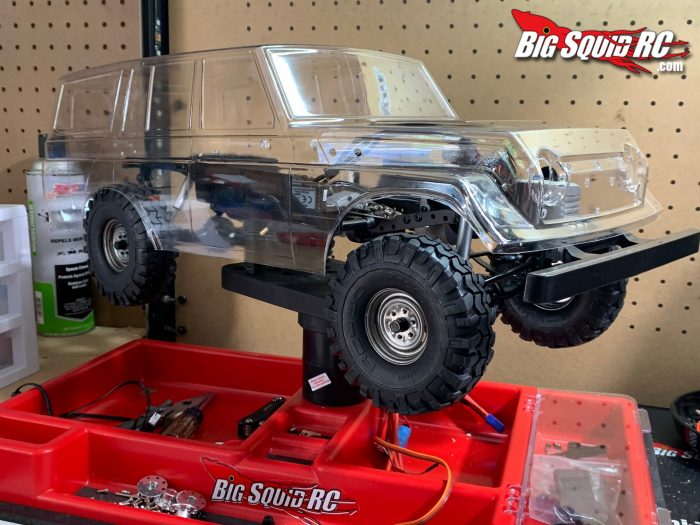 Over the years I have painted a lot of lexan bodies, lexan has never bothered me as long as it is done correctly. What I mean is, if the body just comes with just a decal sheet, it might not be one I'm interested in picking up. With the Scale Crawling world still booming, a lexan body has to have more to offer than just stickers. The RC4WD FJ55 is "all that and a bag of chips" when it comes to having scale details on the body. That being said, you are going to have to put in some time and work into the "IRON PIG" before you can play. The Toyota FJ55 has 21 molded plastic parts to help make the body look scale and not like a big piece of floppy Lexan. Parts like the grill, door handles, taillights, and even windshield wipers. The body has mounting points for all the hard plastic parts, but they don't match up at times. Easy fix is to us the hard plastic parts as the tempests for the mounting holes. This way you won't have to go back and make adjustments to the pre drilled holes. All the parts have mounting brackets on the inside of the body, this helps with not only keeping your parts on, but makes the lexan body robust by the time it is finished.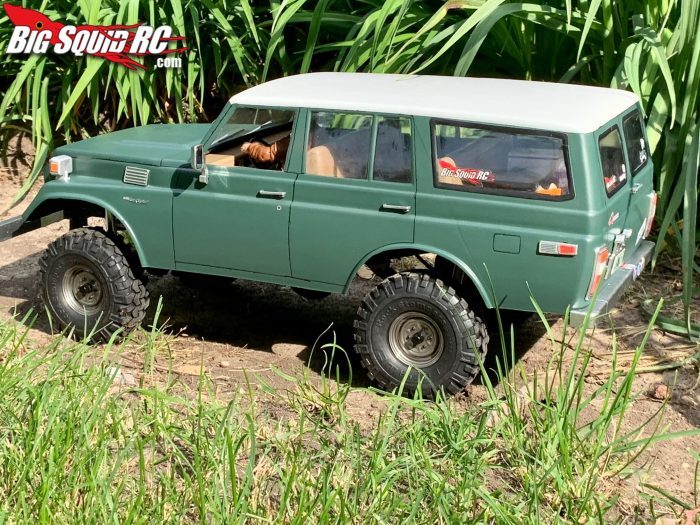 Painting lexan with regular spray paint is normally a bad idea. Our buddy Greg Holeman told me of a trick to use if you are going to paint the outside. Scuffing the outside of the body with a SOS paid or something along those lines, will give regular paint something to stick to rather than flake off.  When I say scuff, I mean SCUFF, you will need to put a lot of elbow grease into this prosses but it works. Now if you are looking for that mint show room look, then painting on the inside like normal is your better option.
Enjoy the video below. Make sure to bash that like button, leave a comment and subscribe!

Once the body was finished, I used a thin Sharpe and attempted door jam outlines for the first time. Doing the door jams on any lexan body will make a massive difference in the rig's appearance. This takes a steady hand, work and patience, I found that short runs with the Sharpe in the door jams worked best for me. To long of a run and I would get squirrely, just take your time and find your rhythm.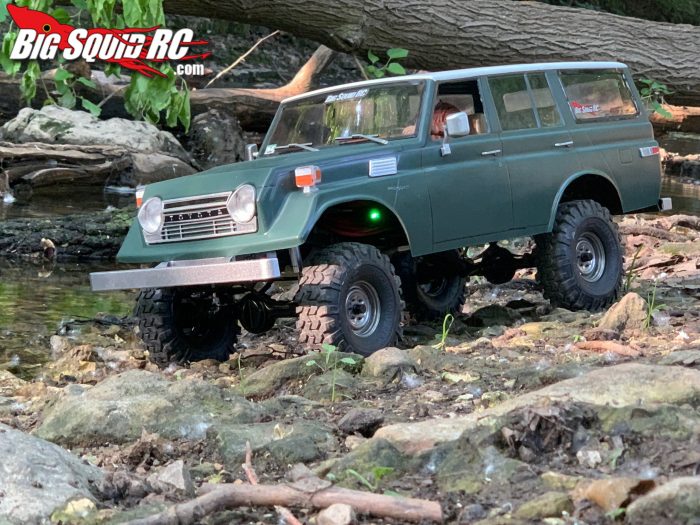 The new 1980 Toyota Land Cruiser FJ55 body would have been down right amazing if it was a hardbody, we all know that. But the price tag on it would have been very high, yeah, some people can just toss money around and not care. But the majority of hobbyist can't or are still new and not ready to make that kind if investment into the hobby. A $120.00 body is going to interest the new hobbyist more than a $600.00 one will. But until RC4WD makes a hard body of this FJ55, and I hope they do, I'm just happy to have something other than a Jeep.