RC4WD Void and Trail Rider Beadlock Wheels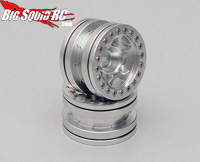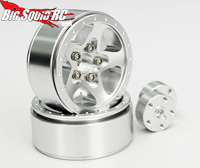 We recently mentioned some RC4WD wheels, and it looks like they have been busy over there, because there are more! The new Void 1.55 Beadlock wheels look like your gonna be twisting till your wrist is sore, but note only 1/2 of those screws are real. The others 50% are for decoration.
They also have the new Trail Rider 1.9 Internal Beadlock Wheels. It's a classic design with a more modern feature, you only need to remove 5 of the screws to release the tire! They also come with two offsets for your adjusting pleasure.
Visit RC4WD for more info!