RcScrewz Bearing Kit for Traxxas Funny Car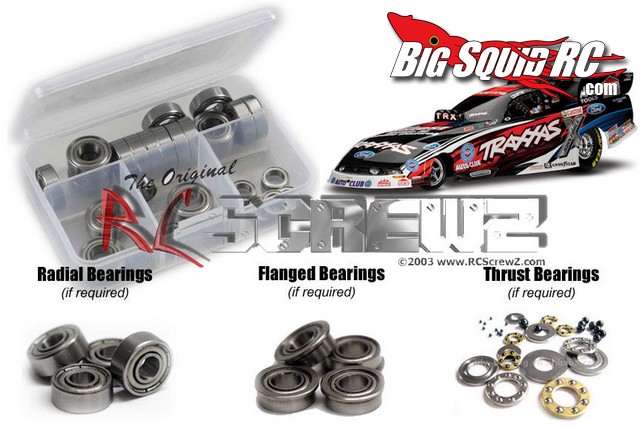 Hobby shops have been moving a lot of the new Traxxas Funny Cars. If you are a lucky new owner there will come a time when you'll need to replace the bearings. When that time comes RcScrewz has a new kit just for you. The new RcScrewz bearing kit comes with all the replacements you need plus spares, and they have removable shields to make them easy to clean and re-oil. The kit is available right now and costs around $60. Click HERE for all the pertinent information.
Grand Motorsports put together the "King Squid" drag car a few years ago for Brian. Want to take a look back at it? Click HERE.