Rebuild Kits For Castle 1410 and 1415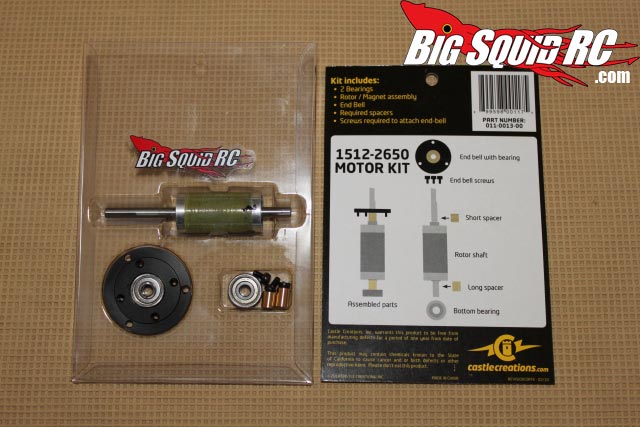 Olathe Kansas powerhouse Castle Creations is now offering repair/rebuild kits for two of their popular short course motors- the 1410 3800 kv which comes in their Sidewinder Short Course systems, and the 1415 2400 kv which comes with their Mamba Max Pro SC system.
The rebuild kit consists of a new rotor, new front endbell, two bearings, endbell screws and shims for the rotor. Both the Castle 1410 and 1415 come standard with 3.2 mm output shafts, but Castle is offering rebuild kits in both 3.2 mm and the larger 5 mm output shaft sizes.
Pricing on the 1410 rebuild kit is $49.95, and the rebuild kit for the 1415 goes for $64.95.
For more info hit the Castle Creations website.