REC really likes the Sand Scorcher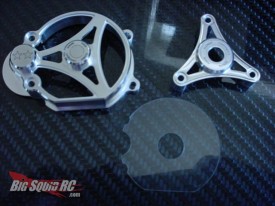 You know, if I didn't know any better, I would think that Chris over at Rogue Element Components has, like, a totally huge crush on Tamiya's Sand Scorcher.  But I know that Chris knows that such love is forbidden and fruitless.  That doesn't stop him from making some awesomely trick components for it though.  His latest finely machined creations are a gearbox cover and motor cover.  Both are machined out of solid blocks of 6061-T6 aluminum and the gearbox cover includes a Lexan window for that visible machine look.
As with all REC products these will be a limited production run and only available to those that pre-order and pay a $5 deposit by November 20th.  The total final price will be $99 with shipping included.  Check out the latest Rogue Element Components newsletter for all the info.