Recession Raceway!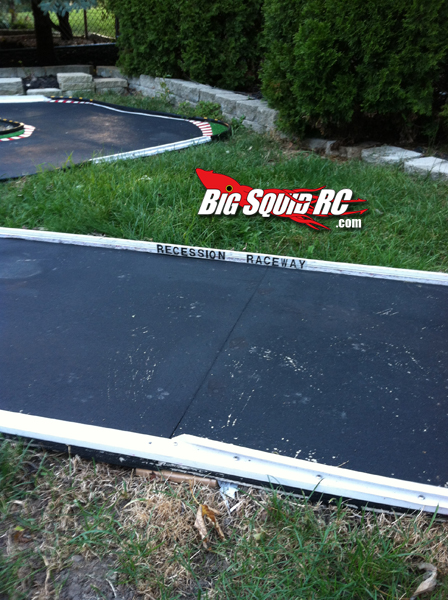 Being a scale guy I am sucker for detail and something out of the box with amazing details is anything and everything  Mini-Z! So having this bug I have been spending some time over at Hobby Town Orland Park on the track they have set up and met the proprietors of Recession Raceway. Tom, Joe and Paul not wanting to go the super simple route and just move some dirt around they set out to make a real deal on road track. Since no one makes a kit to make an outdoor track this, the trio put their thinking caps on and used a ton of outdoor and water resistant building materials easily found at your local home improvement spot. The track has over a hundred linear ft of running area and is 3 feet or wider in the turns. For the daring they can run it in a figure 8 or put in a piece of barrier to get things flowing in one direction. The track is as fun to drive on as these guys are to hang out with, the dips and run off grass really bring home the scale realism.
Huge thanks' to Tom, Joe and Paul and I can't wait to see what's next for this REAL back yard racetrack!
For all manner of gooey Mini-Z stuff click HERE!