Red Bull Athlete Mitchell DeJong Joins Team Losi Racing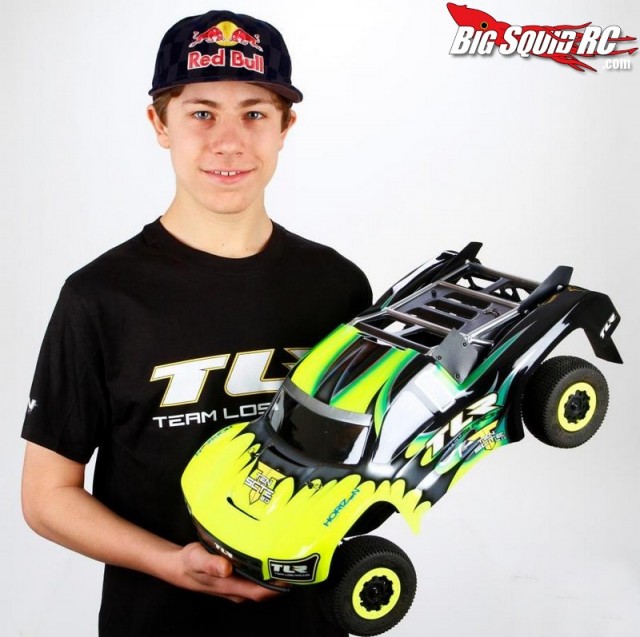 You may know the name Mitchell DeJong from a special edition Traxxas Bandit Buggy, while others may know him as being a 15 year old Red Bull Racing off-road prodigy. There is no doubt he is a superstar on the rise, he's won multiple titles in full scale off-road racing and is likely to win many more.
Recently DeJong signed on with Team Losi Racing/TLR. It will be really cool to see DeJong help promote TLR products (and the rc hobby in general) to the mainstream during his full scale off-road racing. The press release also stated that he's an avid rc'er, so look out for him on the local tracks in SoCal with his Losi Ten-SCTE.
Thank Goodness It's Friday, we've been working our tails off all week for it to arrive. How about another TGIF Mystery Link?