RedCat Pagani Huayra Pro Brushless On-Road RTR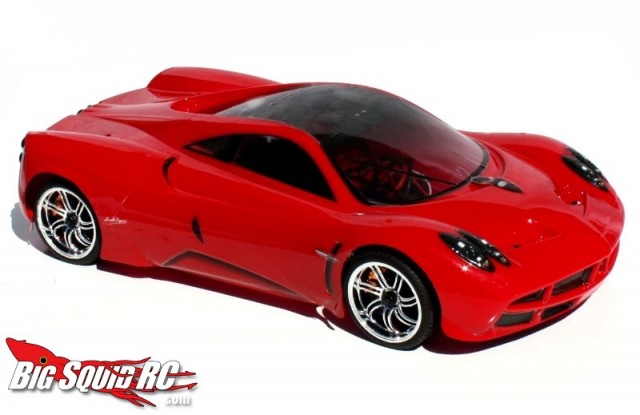 There have been a lot of hot looking new on-road cars hitting the market lately and the RedCat Pagani Huayra can be added to that list. The RedCat is a licensed replica of the uber full size Pagani Huayra and it looks like they hit the mark.
For performance- the RedCat is driven by a full time 4wd belt system and comes with brushless power. A 2.4 GHz radio system and Lipo battery (with charger) also come standard. Size wise, the Huayra has a wheelbase of 277mm and a width of 210mm.
Street price for the RedCat is $299 and they are available right now. Hit up the official RedCat Website for more information.
Here is a special TGIF "not so mystery link" for our friend and one of the coolest guys in rc, Stephen Bess.