Redcat Shredder SC 1:6 Scale Short Course Review
Redcat Shredder SC 1:6 Scale Short Course Review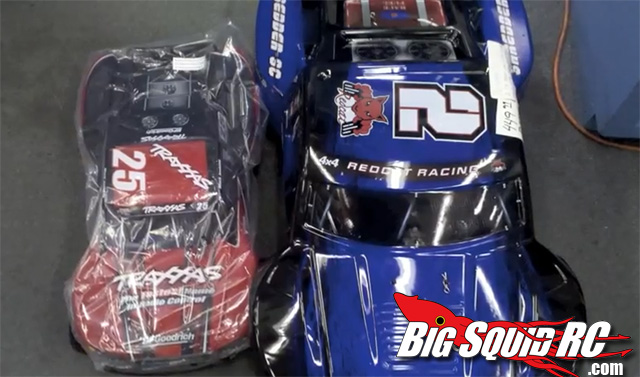 Usually when you hear the words Redcat and RC in the same sentence your initial reaction is to cringe. They just don't have the best reputation out there right now. The products are usually pretty low priced, and the scales are always non-standard. Hobby shops rarely carry their products or parts, and that does not help. Craig was really curious about the 1/6th scale Shredder… Would it change the opinions about Redcat? Will it last more than one run? Keep reading to find out…
From: Redcat Racing
Direct Link: Redcat Racing Shredder 1/6 Scale SC
Reviewed by: Craig (The Crazy Ramp Builder Guy).
Specs-
Motor Type 1500kv Brushless
Drive System 4 Wheel Drive w/ center diff
Length 30in
Width 18.5in
Height 11.5in
Wheelbase 19in
Ground Clearance 2.75in
Chassis Type 3.0mm 6061 Aluminum
Shocks Oil filled Big Bore Shocks
Speed Control Brushless ESC EZRUN-80A
Battery 2 X 2s 20c 3200Mah & Charger Included
Radio System Redcat DSM-2C 2.4GHz Remote & Receiver
Price: Redcat's site lists it at $499, Ebay has them for around $400
What's in the box:
Truck (pre built) you just need to put the tube on the antenna, manuals, Redcat DSM-2C 2.4GHz Remote & Receiver, 2 X 2s 20c 3200Mah lipos and a lipo balance charger. That's about as RTR as you can get.
Test locations:
We have been pushing the Redcat Shredder to its limits in some lots, bash spots, backyards, and we even ran over to Largescalerc's to participate in the "Scrap yard play day".
Drivers: Craig, Cameron
Looks:
This thing looks awesome because it's huge! It makes the 10th scale SC trucks look like ants on the track. It could use some more scale looking tires and wheels, and a bumper in front of the body. The paint and body are pretty decent.
Power:
The 80a EZRUN /1500kv 2pole has enough power to pull the front wheels off the ground on concrete with the 20c 3200mah and top speed is around 35mph.
Jumping:
We jumped it off a 3' tall long jump style wood ramp, a 4' quarter pipe style high jump ramp and the dirt jumps on the off-road track at Largescalerc's Scrap yard. It was surprising to me how controllable it is in the air. The wide tires help a lot with gyro and the and the layout help with weight balance in the chassis.
Durability:
The durability testing was extreme. We were driving it like we stole it. As you can see in the video, we jumped it off a vert ramp 12'+ high and flat landed it in grass, then we jumped it off 2 different drivers stands (one off the roof of it) at Largescalerc's scrap yard. The locals were all looking at us like we are crazy, some even asking "you are going to do what?!" or "are you really going to jump a 6th scale truck off that roof?", but mostly " I've got to see this!!!!". When we put the truck on the roof we had a couple of people's jaws drop. We lined it up and let it rip. It stayed flat all the way down, landed on the dirt track, and we drove it away. The 2nd was a 10' tall cargo container they use for a drivers stand, we lined it up and let it rip again. It stayed flat all the way down and landed in packed gravel and drove away. The lack of a front bumper outside the body means the body doesn't last long. The first time you nose it in, the body will roll under the truck and rip it up, after the first day of testing I had to use a half of a roll of drywall mask and a whole can of spray in bedliner to get it back together.
Overall:
I like it. We haven't had anything but the body break or come apart so far, and every place we take it we get lots of looks. A bumper outside the body and scale looking tires/wheels would be cool, but overall it's been tougher than I expected.
The price point of $400-500 is great for a 6th scale brushless w/lipo and charger when you compare it to stuff like an E-REVO at $680+, E-MAXX at $600+, or the flux at $550+ w/o batteries.
The stock radio is very basic and easy to use. It's a little bottom heavy with the 8AA's, but it does have a charging jack if you like to use rechargeables.
Best upgrade: you will need a better/faster way to charge 2 lipos. Maybe something like the Hitec x4 multi-charger or the Thunder Power tp820cd. Anything but a wall charger!
As with all of our stuff, if you see us at a bash, stop by and check out the vehicles we have with us. We may let you take a test drive, and at the very least get you some stickers!
SUMMARY
Time To Bash – 5.0/10 -A single 1A charger and 2 x 3200mah batteries = 6+hours of charging. If you don't already have a good lipo muti-charger and this is your first vehicle, you are going to have a LONG WAIT between runs.
Workability – 9.0/10 – The chassis layout is simple. Everything is huge, so no small screws to drop and roll out of site.
Car Show Rating – 8.0/10 – Out of the box it could use some scale tires/wheels. The body looks decent, but it doesn't take long to nose it in and rip the whole front of the body off.
Bash-A-Bility – 8.0/10 -While we haven't busted anything, the lack of a front bumper outside the body means you have to watch how you land or you may not have a body for very long. Bodies this size are not cheap! The new standard is to be waterproof, and the Shredder is not.
Fun Factor – 8.5/10 – Using 1/10th scale trucks as speed bumps is fun!
Handling – 8.0/10 – It does decent in the air, it jumps well, and has been pretty easy to handle in the dirt.
Power- 7.0/10 – It's good off the line, but tops out quick.
Value- 8.0/10 – If you shop online you can find yourself a pretty good deal for a truck this size.
Big Squid Rating – 7.5/10 – Tentacles.. – Its fun to drive, looks cool and huge. Everything but the body can take a beating and keep going. It's a little slow for a brushless running on two lipos. You are in a scale all on your own, and finding parts may be hit or miss.
Enjoy the videos bashing videos!

Here's a second one

Comments? Drop us a email.