Reedy Competition LiPos available again, get 'em while they're hot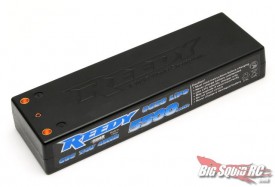 If you've been shopping for some Reedy LiPos, you've probably had a bit of trouble finding them.  Well wait no more, the gang at Reedy has just sent along a note that their 60c Competition LiPos are back in stock and shipping out as we speak.
If you'll recall, these batteries are available in all kinds of configurations, including single cell and 2S stick packs rated at 5500 mAh, and 2S saddle packs with 5200 mAh capacity.  All styles feature a hard case and 4mm socket connectors.
Prices range from $97.99 on the low end to $166.99 on the high.  Check out the Reedy website for more info.