Reminder – Rock Racing at Leisure Hours Raceway
Wanted to show off a quick panorama shot of the Leisure Hours Raceway Rock Racing track! This track is a BLAST to drive on, but it's not for the weak. Check out some of the action shots of the Yeti below. The rocks are huge, the turns are huge, the hills are huge! Go big or go home right? The flyer is also posted with race info, but the track is also open for practice as well. If your not a race fan, it's worth the experience to just drive on a track like this.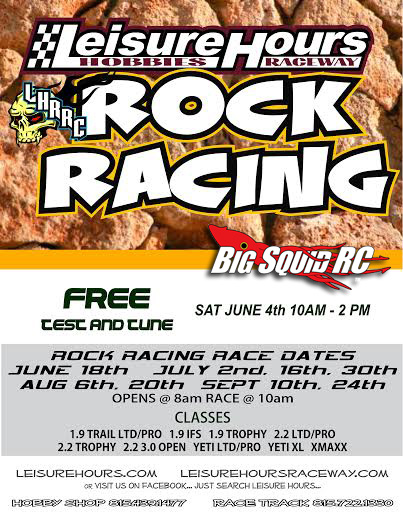 Head over to the Leisure Hours Raceway Website for more info.