Robbe Red Bull Edge 540 ARF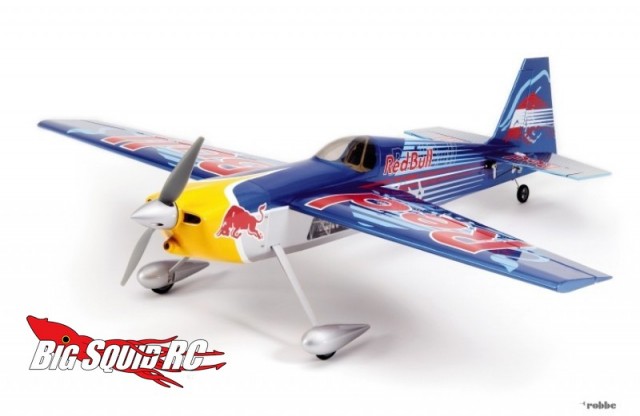 We are big Red Bull Energy Drink fans around the BSRC offices so when we see a trick machine with Red Bull livery we are all over it.
Robbe is a German company that's makes all sorts of flying machines and their latest is a Red Bull Edition Edge 540 ARF. The Red Bull Edge 540 uses laser cut wood parts for the fuselage, wings and tail, and aluminum for the undercarriage. A vacuum molded canopy and painted GRP cowl round out this very trick looking flying machine.
The part number for the Red Bull Edge 540 ARF is #1-FW004001 and it has a street price of €169.00, about $220 US. These are not available in the US right now, but that has never stopped you guys before. For complete info simply click THIS LINK for the official Robbe website.
The weekend means bash time, going huge regardless of the consequences. I can't think of a better way to get your weekend kicked off than this TGIF Mystery Link.