Robitronic 3-Channel 2.4GHz radio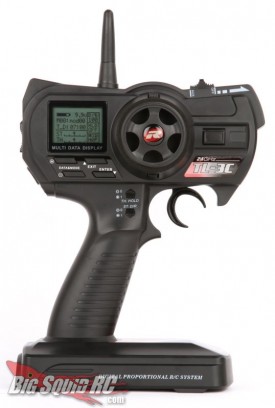 The Robitronic fellows have a new 3-channel, 2.4 GHz radio.  But that's not all, it's sporting a LCD screen with easily navigable menu system for changing all kinds of settings.  Some of those settings include steering and throttle exponential, end point, and dual rate; ABS braking, brake mixing, and a lot more.  The radio also has a 16 model memory for multiple setups, a built in fail safe, and up and down timers.  This looks to be a good radio, it's too bad we didn't get one for our upcoming 2.4 GHz radio shootout.
If you're in the market for a new radio you might want to give this one a look.  Check out the Robitronic web site for more info.