Rogue Element Component's Wood Bed Kit for Tamiya Blackfoot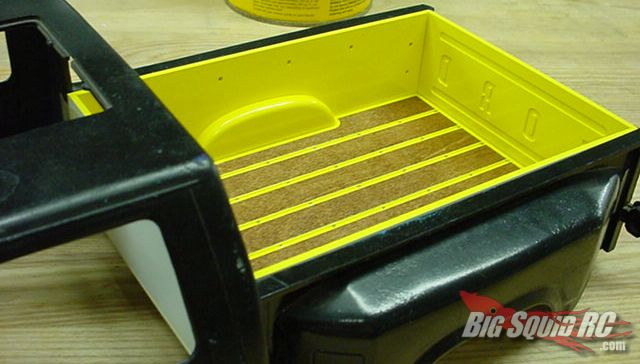 He's at it again.  Chris at Rogue Element Components is firing up his CNC machine to turn out another limited availability product.  This time owners of the Tamiya Blackfoot (or Blackfoot bodies used on scaler rigs) are the recipients of his craftsmanship.  His new styrene and wood bed kit goes a long way to replicating the look and classic signature of the Blackfoot's full size counterpart.  All the pieces are pre-cut and ready for assembly.  The wood is unfinished so you can stain it to your tastes.  This product will only see one production run, so get it now or don't get it at all.
Kits will be sold for $47.95 and require a $5.00 deposit by January 11th.  He expects to start shipping them around January 25th.  For more info and to send in your deposit click on over to the Rogue Element Components newsletter.