ROUND 2 in the Duratrax 400 Tire Giveaway Starts NOW!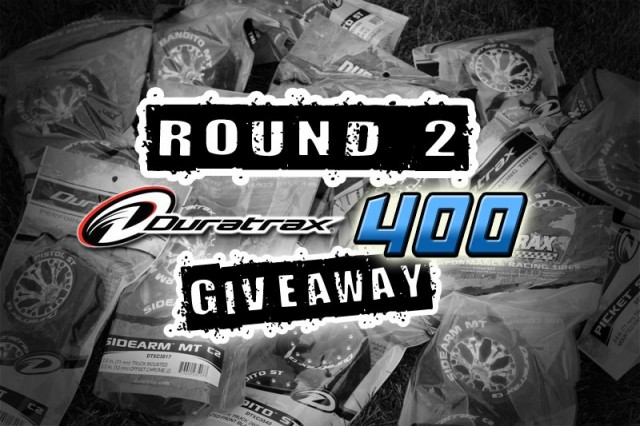 ROUND 2 of the Duratrax 400 Monster Tire Giveaway starts now!
We just updated the Official Giveaway Page with all the rules, so check there if you need details. Here's the short version. There is a post on the Big Squid RC Facebook Page, and another on the Duratrax Facebook Page. To enter, all we ask is that you LIKE and comment on that post. You can earn two entries by commenting and liking both the Duratrax and Big Squid RC posts. Keep in mind, you can NOT win more than once!
If you didn't score in the First Round, here is another chance!
Don't forget we still have that MONSTER of a Grand Prize to announce soon! (cough.. hint)
As of this moment, the Duratrax post is not on their FB page yet, but it will be soon.. so check back.
Remember.. it's simple, like and comment on the Facebook pages the official Round 2 post, and you are entered! While you are there, why not tell us what vehicles you want to put these tires on.
Open to US residents only! Sorry guys, you must be in on of the 50 states of the USA to participate this time.
Entry deadline: Midnight, CST September 15th 2013. Winners will be posted Monday, September 16th.
*We know there are a good amount of non-Facebook people out there, or those that just don't dig it. Don't worry, we will have you covered in the next round, so stay tuned!