ROUND 3 in the Duratrax 400 Monster Tire Giveaway Starts Now!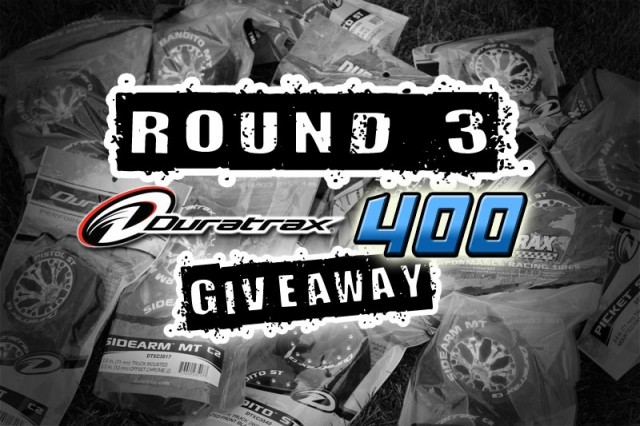 ROUND 3 of the Duratrax 400 Monster Tire Giveaway is on!
We just updated the Official Giveaway Page, so here is how Round 3 is going to work! We know some of you aren't Facebook fans, so none of that stuff this time. To Enter, all you need to do is leave a comment on this post telling us why you want to win a new set of Duratrax Tires. You will need to leave us a legit email address, because that's how we will contact you when we choose the winners. The winners are chosen at random, so no pressure on the comment. No need to write us a giant story, just a sentence or two on why you want a set, and maybe what you are going to put them on. Feel free to comment in the form of a poem or song, just to keep things interesting, but it won't help your chances of winning.
Keep in mind, you can NOT win more than once!
If you didn't score in the First Round or Second Round, here is another chance!
Don't forget we still have that MONSTER of a Grand Prize! And It's going to come with a new set of Duratrax Tires.. that's all we are saying for now.
Open to US residents only! Sorry guys, you must be in on of the 50 states of the USA to participate this time.
Round 3 Entry deadline: Midnight, CST September 22nd 2013. Winners will be posted Monday, September 23rd.
Keep it simple, short and CLEAN please. Ready… GO!