RPM Arms for Associated SC10B, SC10.2 & T4.2FT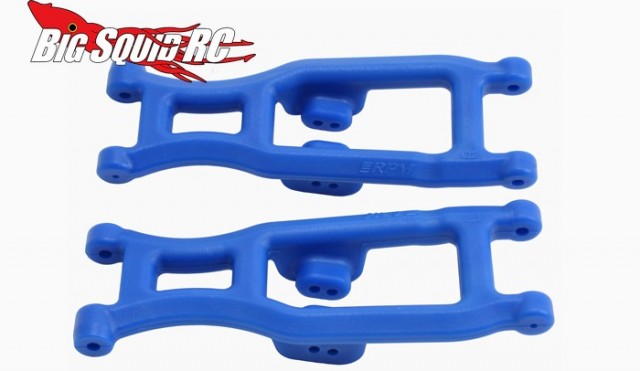 Stock Associated a-arms have been known to break from time to time, for those of you tired of breaking yours RPM RC Products have announced upgrade arms for your SC10B, SC10.2 and T4.2FT. The new arms from RPM are molded in their legendary plastic, have less slop, and have revised hinge pin retainers to make them tough as nails.
The part numbers are #73512 for black and #73515 for blue. Expect the street price to be right around $10 a pair and they should start hitting hobby shops in mid-November. Hit up This Link for more information.
Click Here for more RPM news on BigSquidRC.