RPM Associated ProLite 4×4 & Thunder Tiger Sparrowhawk/Tomahawk Front A-arms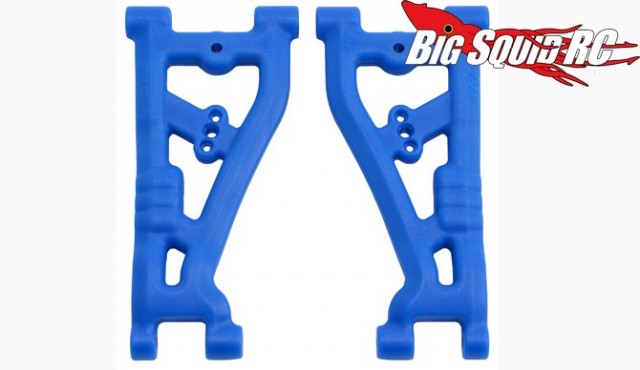 If you've got an Associated ProLite 4×4 or Thunder Tiger Sparrowhawk/Tomahawk you will probably be interested in the latest front a-arms from our friends over at RPM. The new a-arms are designed to add strength and durability, letting you bash more and wrench less. Not only are the RPM arms more durable, but they are also manufactured to tighter tolerances, helping to eliminate slop. The stock geometry has been maintained, but RPM removed the tiny hinge pin retaining screws, instead opting for in-line screws at the hinge pins to make them even stronger.
The RPM arms are available in two colors, black (#73522) and blue (#73525). Retail price is $12 a pair and they should hit your local hobby shop in early October. Hit up This Link for more information.
Click Here for more RPM news on BigSquidRC.