RPM axle carriers for 1/16 E-Revo and Mini Slash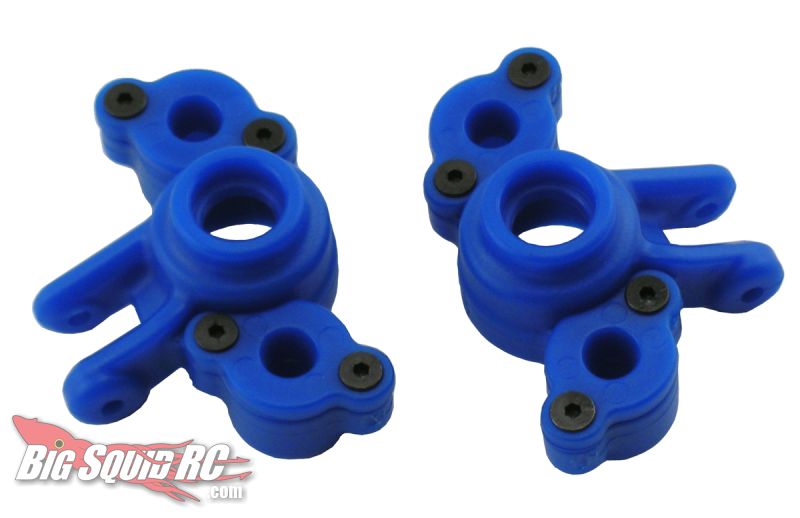 RPM is at it again and once more the beneficiaries of their generous nature are the owners of Traxxas' selection of mini trucks, the 1/16 E-Revo and Mini Slash.  These axle carriers, made out of the notoriously tough RPM Material, are among the most requested parts from you guys, so says RPM.  Even more proof that one of the most awesome manufacturers in the industry is worthy of such praise.  You spoke, they listened.  As with most RPM parts these axle carriers are available in red, blue, or black, so you can match them to your aesthetic tastes.  These new parts are available now at a MSRP of $12.95 per pair.
For more info hit up the RPM web site.