RPM ESC Cage for Traxxas VXL-3S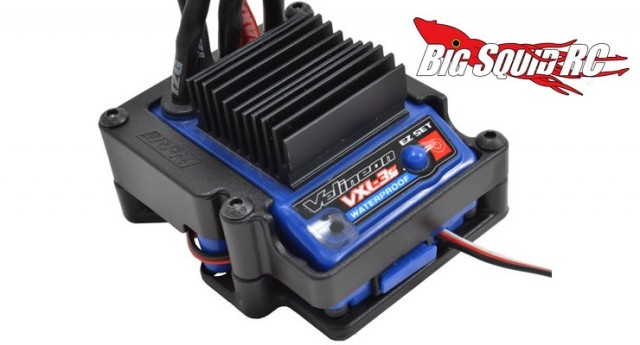 Ever broken off the mounting tabs on your Traxxas VXL-3S speed controller? Yes, we have too. Thankfully the folks over at RPM RC are good at solving such problems. RPM has created a new ESC Cage to make sure you esc stays firmly in place, even if you have an older one with the tabs broken off already. Made from engineering grade nylons right here in the USA, the RPM ESC cage can withstand even the toughest of bashing sessions.
The cage comes in two different colors, blue, part number #70605, and black, part number #70602. Street price is $9 and they have a release date of February 13th. Click Here for more information over on the RPM website.
Click Here to get your first TGIF Mystery Link of the day.