RPM Front A-Arms & Bulkhead for Associated B4 Series Buggies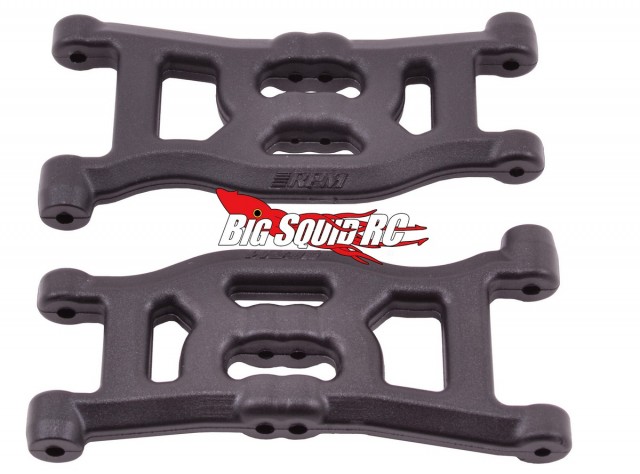 If I only had a dollar for every Associated B4 front a-arm I've broken I would be a hundredaire by now. And seemingly I would always break the left one. I had a whole pit bag full of rights but not one lefty to get my buggy back on track for the second qualifier. But seriously, like many people we've been bashing B4's since they came out and have broken more than our fair share.
Cue the guys at RPM RC Products and their new A-Arms for the Associated B4, B4.1, and B4.2. The new RPM A-Arms were engineered to be extra tough and stand up to a real beating. The RPM crew even changed up the bulkhead to ensure your car goes home in one piece not two. The A-Arms are molded out of the uber RPM plastic and you can get more information on them Right Here on the RPM website.
Thank goodness it's Friday everyone, kick off the weekend by checking out THIS mystery link.