RPM Front and Rear Bulkheads for Traxxas T-Maxx and E-Maxx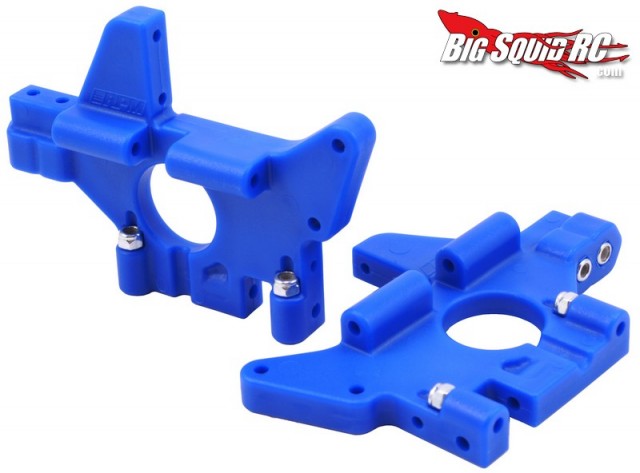 How many bulkheads have you busted on your Traxxas T-Maxx/E-Maxx over the years? If you are anything like us, dozens. Cue the crew over at RPM RC Products. RPM is known for making the most durable aftermarket parts in the industry out their unique blend of plastic.
RPM has just announced their new Front and Rear Bulkheads for the Traxxas Maxx series trucks. The highlights of the new bulkheads include-
* Made from RPM's incredibly strong nylon
* Re-designed key areas for more strength
* Lock nuts to keep mounting screws from backing out
* Lighter than stock parts
* Limited lifetime breakage warranty
* Manufactured in the USA
* Available in black or blue
* Fit all versions of T-maxx and E-maxx
The part numbers are as follows- #81062 front bulkheads in black, #81065 front bulkheads in blue, #81072 rear bulkheads in black, and #81075 rear bulkheads in blue. All of the RPM bulkheads have a retail price of $16 per pair.
We managed to make it to yet another Friday, spin the wheel and try your luck at a BSRC Mystery Link.