RPM front shock tower for SC10, RC10T4(.1), and GT2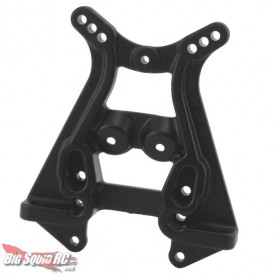 Have you been snapping the front shock tower on your SC10 or T4 with shocking regularity?  Then you might want to invest in RPM's latest product, a drop-in replacement front shock tower that will also fit the RC10GT2.  Being made out of the Basher Approved RPM material makes this new part tough enough to survive crashes that would break the stock pieces.  But that's not all, this re-engineered shock tower also weighs less than the stock tower.
So how much would you expect to pay for better features and greater peace of mind?  How does an MSRP of $9.95 sound?  Good, right?  Expect it to be hitting the hobby shop shelves soon.  Check out RPM's web site for more info.