RPM Mini E-Revo A-Arms Now in Red!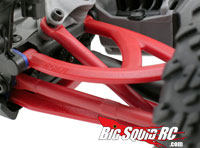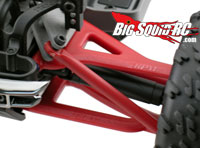 I think everyone who's looking to bulletproof their Traxxas Mini E-Revo already knows that RPM makes some must own a-arms, but I bet you didn't know they now come in red! I guess it's a little test on their part to see if people are interested in the red color. I have a feeling they will be. Upper and lower a-arms come in a set for front or rear.
Visit the RPM RC site for details.