RPM Rear A-Arms for 1/16 Traxxas Slash and the Rest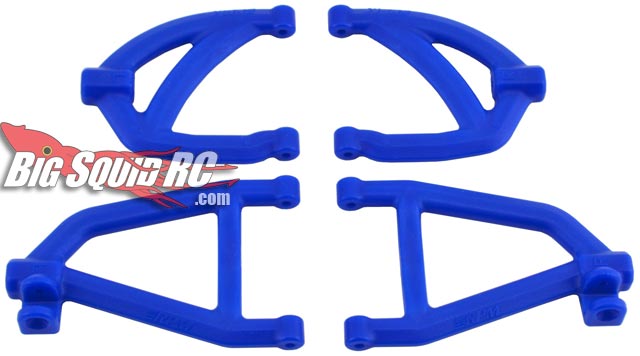 The kings of indestructible plastic RPM have a follow up to last months release. They now have RPM Rear A-Arms for the 1/16 Traxxas Slash (and all the similar vehicles). Their new arms eliminate a lot of slop allowing camber and caster settings to be more firmly positioned. They come in Black, Blue or Red, and with both upper and lower arms. They will cost ya about $14 for a set, which is a good deal for the amount of durability your getting.
Check out the RPM website for more info.