RPM Rear Bumper and Mud Flaps for Losi Ten-SCTE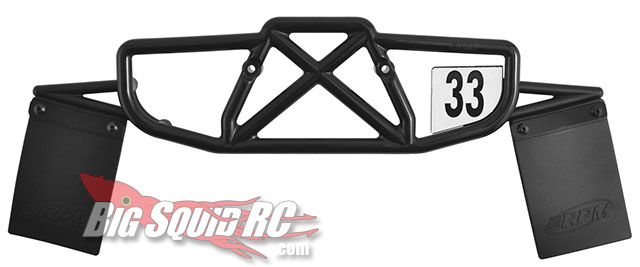 Another RPM product for the Losi TEN-SCTE. This time they have created the RPM Rear Bumper and Mud Flap set for the truck. The bumper not only provides durability but good scale looks. The RPM bumper is moved back slightly to help protect the body from getting beat up in rear end collisions as well. The bumper also provies a location for a number plate.
The bumper and mud flaps are sold separately, and are about $12 each.
Check out the RPM website for more info.