RPM Rear Bumper for the Traxxas Slash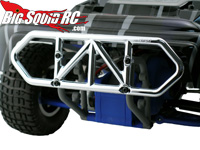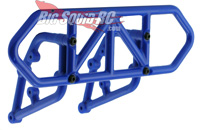 Recently there was a news post abut the the new Traxxas Slash Bumpers from RPM RC, and I'm sure there was a ton of people asking, why only the front? Well..today that answer has been given.. in the form of a new product! The RPM Traxxas Slash Rear Bumper! It's 18% lighter than the stock one, probably stronger, and looks like they provide a TON of coverage! That will come in handy during those demo derby times! Available in black, chrome and blue.
Check out the RPM RC site for details.