RPM Rear Skid Plate for Losi Ten SCTE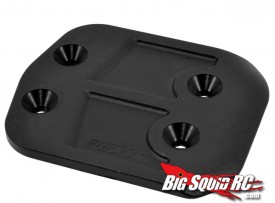 Recently RPM released a Front Bumper and Skid Plate for the Losi Ten SCTE. They just announced a new Rear Skid Plate to round off their set. As bashers we really believe in the RPM products. We use them whenever we need to fix/replace a part, so if you have a Losi Ten SCTE in need of some better protection and durability, RPM has you covered.
Check out the RPM website for more info.