RPM Shock Body and Cap Wrenches for Traxxas Shocks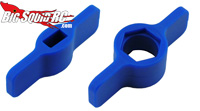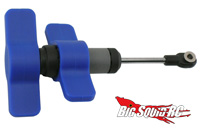 Looks like RPM has once again brought us a very useful product! The new RPM Shock Body and Cap wrenches are molded from their super nylons making them perfect to keep those aluminum shocks from getting scuffed up. They are designed for most 1/10th scale Traxxas shocks including their Big Bores, but they will not work with Traxxas Revo or Jato Shocks.
Visit the RPM RC site for details.