RPM Slash/Rally 4×4 LCG Front Bulkhead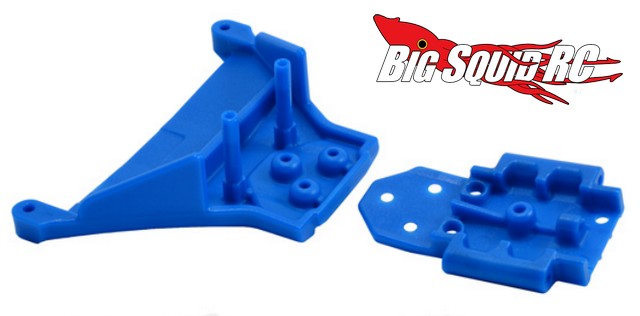 If you bash your Traxxas 4×4 Slash or Rally hard, undoubtedly you already have some RPM upgrade parts on it. The latest product from RPM for the 4×4 Slash & Rally is a Front Bulkhead. Like everything RPM puts out, their replacement part in improved in multiple ways over the stocker.
The RPM bulkhead is molded from legendary RPM plastic to enhance durability. It also features a two piece design, making maintenance much easier. With the RPM bulkhead you can even remove the front of the vehicle without the removal of the bell-cranks. A pair of dirt shields help keep out debris, and the bottom is sealed to keep dirt out from below.
For blue the part number is #73565 and black is #73562. Both will hit the market in late October and are priced at $12. Hit up This Link for more information.
Click Here for more RPM news on BigSquidRC.