RPM Traxxas Summit Bumper Supports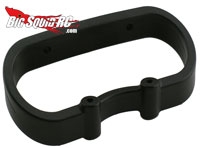 For all you Traxxas Summit owners, RPM has come out with front and rear bumper supports. These are the nerf bar type parts that are between the truck and the bumper. If you ever snapped one, you'll want to upgrade to the RPM version for sure.
Visit the RPM RC site for details.