RPM wants to beef up your 1/16 Slash (and all variations thereof)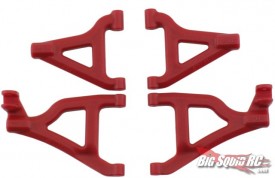 Those award winning folks at RPM have some more winning stuff to stick on your ride.  Owners of the 1/16 Slash (and ALL those cars based on it) should be excited to learn that your particular model is receiving their tender love and attention this time around with a set of new front A-Arms.  Of course RPM's legendary material is used to make these beefy little fellas, so expect them to be dang near unbreakable.  They'll be available for order on November 29th in a variety of colors.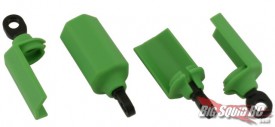 Speaking of colors, are you bored with the red, blue, chrome and black colors offered by RPM?  Well then get yourself ready to trade some of your green for some of their green.  That's right, RPM will soon be offering many parts in green.  Starting with a few parts for the Slash/Rustler/Stampede trio, ideally suited for the new Monster Jam line of trucks.
Keep an eye on the RPM website for more info.