Rumor Mill: Traxxas has a New Slash Body Coming? And it's a truck?!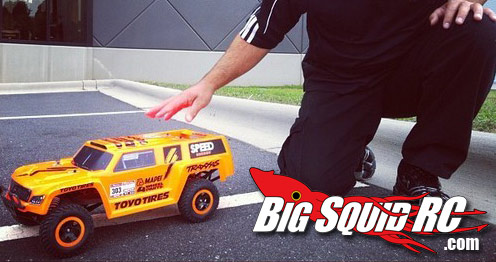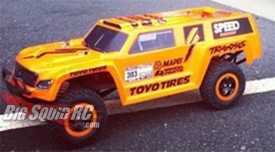 Ok, here's one for the rumor mill category. We just got a picture of a Traxxas Slash chassis with a pretty cool looking new truck body on top. We are not sure if this is a 3rd party body, but we were told it was actually created by Traxxas! Anyone care to guess?
We scaled up the picture, (click the image on the left) you can see the TOYO Tires logo on there as well as a few others.
Mixed feelings around the office on the look. Personally I think it's cool because it's different, and I have been on a 'all about different' kick lately.
Looking for other rumor mill posts that usually come true? Hit the link.