Running With The STL RC Drag Racers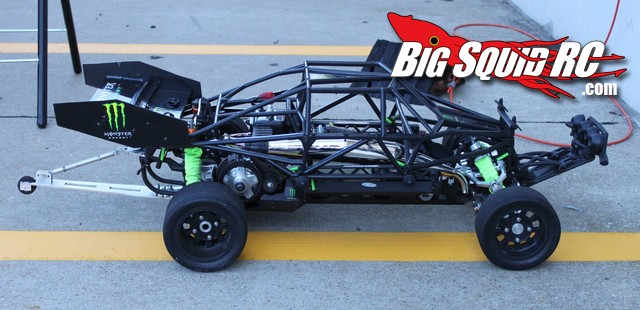 Last weekend I once again got the chance to hang out and run with the STL RC Drag Racers. For 2012 they've moved more towards 5th scales, there were HPI 5B's everywhere. Top speeds among their 5th scale gas burning crowd was in the 70 mph range.
The STL RC Drag Racers allow any scale and type of vehicle to run. I've seen everything from 18th scales, to nitro Revo's, to pan cars, to Traxxas Slash 4×4's there. Their fastest class is 8th scale electric where speeds hit around 120 mph.
If you live in the Midwest and have been looking for someone to bash and run high speed with you can find the STL RC Drag racers HERE on Youtube, and right HERE on Facebook.
Did you see our last look at the STL Drag Racers? If not you can check it out HERE