RWD Drift Chassis Round Up – kits under $250
So you want to drift, but maybe not sure if you want to to drop $600+ on a aluminum carbon fiber drift battle ship… That's OK! Entry drift chassis are a great way to get your feet wet and can perform quite well out of the box – we've seen a few plastic fantastic chassis take podium at local comps. Starting with a budget chassis allows you to upgrade if you stick with it or just like customizing things. The biggest hurdle to RWD drift is extreme steering angle – the purpose built kits below have already solved this to let you focus on suspension tuning and straight up practice.
So lets break down the current entry level RWD chassis offerings. All things being equal, the best chassis here is the one your friends/bashspot/LHS have. I've driven all of these and had fun with each – each is a little different, but they're all alot of fun! The biggest difference here is going to be weight balance. Rear heavy are generally faster since they make more traction, but can take a bit more setup work to keep steering traction. Front heavy kits on the other hand excel with steering feel, but may be a bit slower since they have less weight over the back. The trend now is to run the chassis as light as possible, which really helps to bring out the unique qualities of each.
Sakura D4 – pink
The cheapest of the bunch, this kit admittedly needs a little work on the front end to get the best results. Admittedly I haven't seen the latest revision of the steering knuckles – version 1 had way to much king pin inclination, revision 2 was better and I understand the current production run has a 3rd front knuckle revision. I have one of these – solid little car and surprisingly durable for the price point. The flex of the fiberglass chassis is good and bad – the flex lets you build more traction, but at higher speeds it feels a bit loose.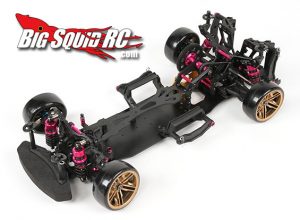 Sakura D4 – black
A bit more money gets you an all black design, mono front shock, 4th revision knuckles, updated upper arm mount and other changes to make the optional slide rack easier to install and adjust. Thogh it isn't pink, and I happen to really like Sakura Pink. Very similar to the pink edition, just get the color your like and build from there.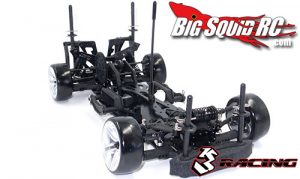 Yokomo YD2
The current drift king. Sure, it's double the price of the D4 but as with most things, you get what you pay for. This is my suggestion if you are planning to tandem at a local bash spot or track – out of the box it drives great with no need for additional parts (well, maybe some fancy shocks). But seriously, I didn't think we'd ever get a build it and drive chassis for RWD drift. There's multiple versions available, but the OG plastic tub is still a great entry into RC Drift. The big advantage to this chassis is the buggy style gear transmission and motor orientation – the rotating mass helps the car squat and make traction. #booyakasha!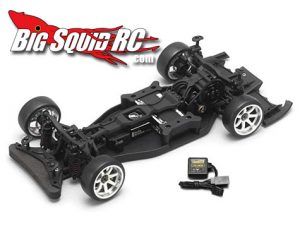 MST RMX 2.0 S
There's a friendly debate if this is better than the YD2 and the consensus seems to be "buy the one you like best". Similar to the YD-2 this car uses a "reverse" mounted motor to build squat-traction under power. MST uses twin vertical plates to help resist flex and looks trick to boot. While there isn't the wide array of hop-ups of the YD-2 yet, they have some very creative designs and this shouldn't be overlooked in your quest for a new ride.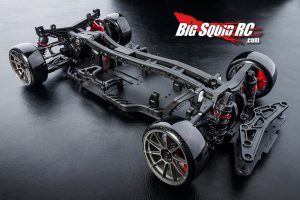 MST FXX-S
Front motor layout, this style chassis excels on high grip tracks (or with high grip tires). We see this layout much more on carpet circuits, but it can drive well anywhere. Putting the weight up front helps with steering feel, but may not be as fast as a rear weight balance chassis (think Chevy S10 in the snow – needs some rear weight in slippery situations). Do note that this kit does not include adjustable turnbuckles (cheap fix, and maybe you have some spares in your pit box).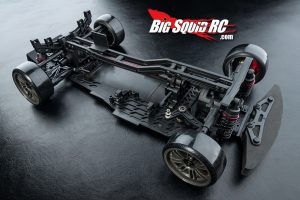 Yokomo Drift Package – AWD, but can convert to RWD
Don't forget the original RWD conversion chassis. If you like to upgrade from a base kit, the Drift Package has more hopups than a bunny farm running a basketball tournament. Anything you can imagine is available for this chassis – though the YD2 is quickly catching up. An older design, this is still a great chassis with some tuning. Run it 50:50, CS or RWD – this granddaddy chassis is showing it's age AND wisdom.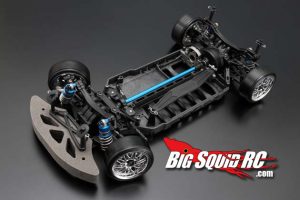 HPI Sprint2 – AWD, but can convert to RWD
Honestly, I had to check if this is still in production – its possibly older than even the Yokomo Drift Package. If you walk into a traditional LHS, this is "the drift car" they're selling. Older doesn't always mean worser – but it's hard to recommend this chassis at retail price against its peers. On paper this is basically a D4 (rear motor, AWD out of the box) but lacks updated steering geometry found on newer cars (read as: not enough lock for RWD party time). Quite a few hop-ups are available, including the recent Yeah Racing RWD conversion, but the retail price puts it on par with the YD2 and RMX 2.0 S which are more capable out of the box. Only available as RTR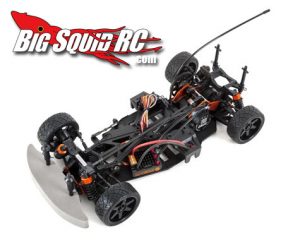 With price points starting at ~$120 there's a great dedicated RWD drift car option for nearly everyone. What are you driving, post up in the comments!