Save some cash, spend it on other stuff…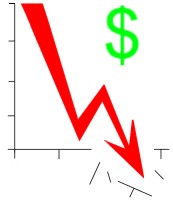 Everybody likes saving a little cash now and then. Lucky for us a few of the big dogs are making it easy to save some big cash right now. Rebates abound out there on some great gear and cars.
Basher friendly Duratrax is giving $15.00 back to you when you buy an Evader EXB or Evader EXT (check out our review!). Considering the already ridiculously low price points of these two RTRs, we might just be approaching ludicrousness. These rebates are good until May 31st. Get all the details and your rebate form straight from Duratrax.com.
If you're in the market for something a little larger, say a 1/8 scale truggy, you might want to have a look at the rebates on Losi's line of 1/8 scale race rollers. You can save up to $150 depending on which car you choose. And just because they're cool like that, Losi also has a $50 rebate on their crazy cool Comp Crawler race roller. These rebates last until April 30th, so now would be the time to buy. Losi's site has all the info you need.
Perhaps you're thinking "come on man, I already have enough cars," to that we say there's no such thing as enough cars! What are you doing reading this site?! Around these here parts we don't take too kindly to that kinda nonsense talk. But if you insist that you have enough cars, then how about a new radio? Futaba has a special deal going on right now that lets you to buy a second receiver for only $10.00 when you buy a qualifying FASST radio such as the 3PKS or 4PK. Considering the normal cost of Futaba's FASST receivers that's a pretty freakin' good deal. This offer is only good at participating hobby shops and ends on April 30th. Click on through to Futaba's site to get what you need to know.
These deals aren't going to last forever, so get to your local hobby shop and get to buyin' fool.