Schumacher Announces The Speed Passion GT ESC!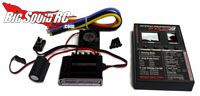 Got a press release from Schumacher USA with news of their new ESC! Here are a few quotes:
"new generation of "Super ESCs" capable of sensored motor operation utilizing the sensor loom, sensored motor operation without the loom, and purely sensorless operation as well as brushed motor capability."
I'm not 100% sure what all that even means, but it sounds cool!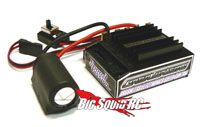 "Racers and bashers alike now have the choice of multiple operation modes within the same ESC for uncompromising crossover performance on AND off the track"
Bashers! That's us!
"The GT is also the first to INCLUDE a hand held pocket size programming box for easy trackside adjustments with each ESC"
Now THAT is awesome! If any of you have seen me at an event lately I usually have a laptop with me to adjust my current ESC's, and not having to do that would be great!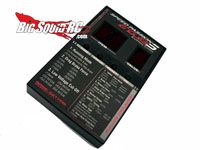 I think I see a need for one of these in the very near future! Hmm..The King Squid could use a new power plant. 🙂
The FULL press release is posted in the NEW Product Forum for your reading pleasure.