Schumacher CAT K1 FAB System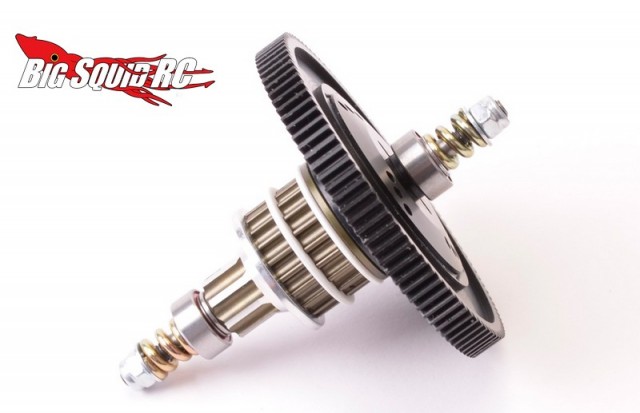 Ever notice that most 4wd rc cars have too much front brake? Ever fly into a tight corner with your buggy and it pushes like a freight train because the front wheels lock up? Ever wish you could easily adjust the brakes more to the rear so that you could pivot around tight corners?
Schumacher has come up with a simple yet effective way of doing this on their Cat K1 buggy. The new Schumacher FAB (Front Adjustable Braking) System lets you dial in the exact amount of front brakes that you are looking for. Pressure pads are used to go from fully locked (full brake power) to fully backed off that performs like a one way layshaft. The FAB system should make it much easier to dial in the braking of the Cat K1 to any surface and comes with a normal vented slipper clutch on the opposite end.
The part number for the Schumacher FAB is #U4133 and HERE IS THE LINK to the official Schumacher website for more information.
Want to read more Schumacher news? Check out THIS LINK right here on BigSquidRC.