Schumacher Cougar SV Takes Home Some Hardware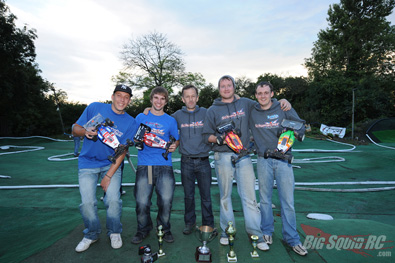 We don't post a lot of race news around here, but when I see a picture with our friend Robin Schumacher (center) of Schumacher Racing, we can make an exception. The new Schumacher Cougar SV was taking home trophies in all sorts of categories and classes recently including the BRCA British 2WD Off Road Championship. Congrats to all the guys and Schumacher Racing.
Check the official Schumacher Racing site for more details.