Schumacher Mi1 – low-cost, high-end sedan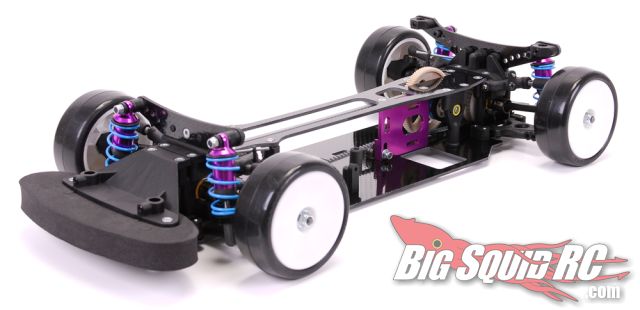 When a lot of people hear the name Schumacher, they usually think of one thing, expensive cars.  Well, apparently Schumacher is tired of listening to all your belly aching about cost.  They've created a new 1/10 scale, electric sedan, called the Mi1, for the budget conscious drivers out there.  It may be a low-cost ride but it has some nice, high-end features.  The Mi1 has a 2 belt drive-train with limited slip ball differentials front and rear, a fully adjustable suspension setup, and plenty of purple anodized alloy parts, a complete set of ball bearings, and a LiPo ready chassis.
The kit price is going to be £129.99, while the assembled roller will be going for £159.99.  What is a £ anyway?  Is that Monopoly money?  Anyway, for those of us that use real money, that converts to about $207 for the kit and $255 for the roller, though American prices may actually be higher than that.  The Mi1 will start shipping in November.  Check out the Schumacher web site for more info.