Schumacher wants to add some length to your Cougar (girth will remain unchanged)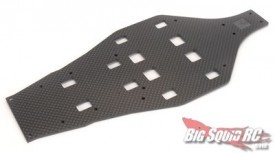 For you Cougar SV owners in the audience Schumacher has a couple new pieces to make your buggy a bit more competitive.  Their new Chassis +8mm is exactly what it sounds like: a chassis with 8mm of length added to it.  The additional length changes the weight balance of the Cougar, shifting more weight to the rear of the buggy.  This, according to Schumacher, makes the Cougar more stable, easier to drive, and adds more rear traction on medium and low grip surfaces.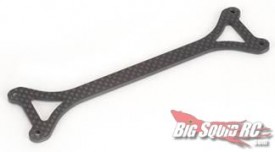 To complement the chassis, Schumacher also has a new top deck, which is also longer to match up to the additional length of the chassis.  It has also been designed to "provide optimal flex" for the new, longer chassis.
Both of these items are available now.  The chassis + 8mm has a price of £47.49 (or about $75 at current exchange rates) and the top deck is going for £14.99 (about $25) on the Schumacher store, though you should check with your local hobby shop for actual prices.  Hit up the Schumacher web site for more info.