Second winners of our Traxxas Give-aways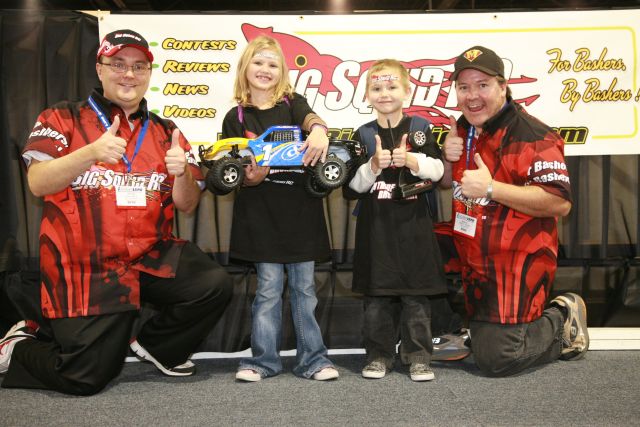 I think we turned that frown upside-down with this one.  Who says being a fan doesn't pay off?  These were the winners of our 1/10 scale Traxxas Slash Give-away.  You can have your chance too, just be at the IHobby Show on Sunday for our Bashing Demos.  The first one is at 11:00 am and we will be giving away another Mini Slash.  And at the 3:00 pm demo we'll be giving away the biggest and best of them all, a brand new Traxxas Slash 4×4 Ultimate edition!
The IHobby doors open at 10:00 am, arrive early to beat the traffic.
That's our guys, Wesley "Microman" Dennis, and Brian "Dear Leader" Smolik judging the crowd to see who gets to win.  If you want to win you have to be screaming your head off louder than everyone else out there!  Can't win if you don't make some noise!