Serpent F110 Formula 1 Car Kit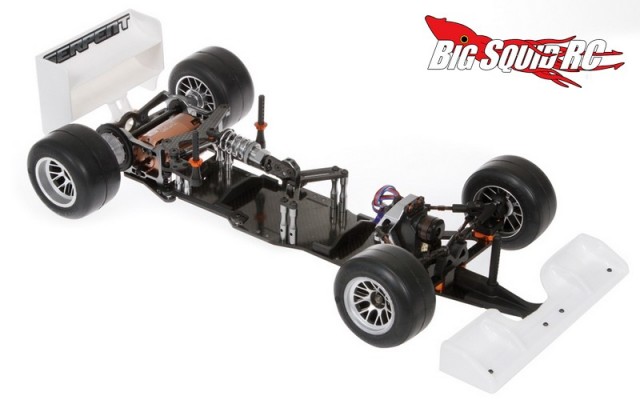 Back in the day most Americans blew off F1 Racing, both full scale and rc. Now days, F1 is a lot more popular and the F1 class is quite active at many rc tracks.
Serpent has announced their new high-end F110 Formula 1 Kit. The F110 should rip at your local track or make one heck of a sharp looking machine at your local bash spot. Some of its features include-
* Carbon Fiber galore
* Chassis allows normal or shorty packs
* Pan car style rear end
* Spring loaded steering blocks
* High quality fasteners and bearings
* Durable wings
The part number for the F110 is #410060 and you can get more information Right Here on the official Serpent website.
The weekend means bash time and we are almost there. Check out a BSRC Mystery Link to kick off your weekend right.